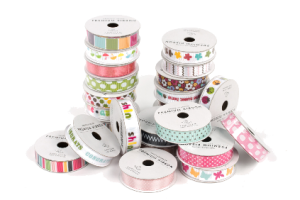 Cardilicious! Greetings cards are handmade in London. The best quality materials are used such as Indus paper from South East Asia, Silk imported from Thailand, beads from all over the world and handmade paper from here in the UK. All the cards come with a matching envelope and are wrapped in a cellophane bag. They are all blank inside and display a label reading 'this handmade card has been left blank inside'. There are 80+ card designs and additional designs to cater for seasonal occasions – the range is continually updated with new designs. The cards are aimed at individuals of all ages though for people looking for something a little different. The majority of trade customers are gift shops selling top quality designer gifts and merchandise though others include art galleries, florists and other exclusive outlets.
For trade prices and minimum orders on wholesale handmade cards please click here to send an enquiry.
If you are local to London please arrange a visit from me, if not get in touch to find out if there's an agent in your area.
Ordering: You can order wholesale handmade cards via email, post or online. For online trade orders please ask for a personal trade voucher code (internet orders will have £1 added for delivery), and if you haven't already, please ask to see a sample.